Glazing gals in groin glue!
Hello all,
it's time for a great facial update, and it is a messy one guys. It's Saho the smiling semen siren and her bukkake facial movie! As you can see below, the spunk is flying and our happy heroine is being turned into a 3D Jackson Pollock painting!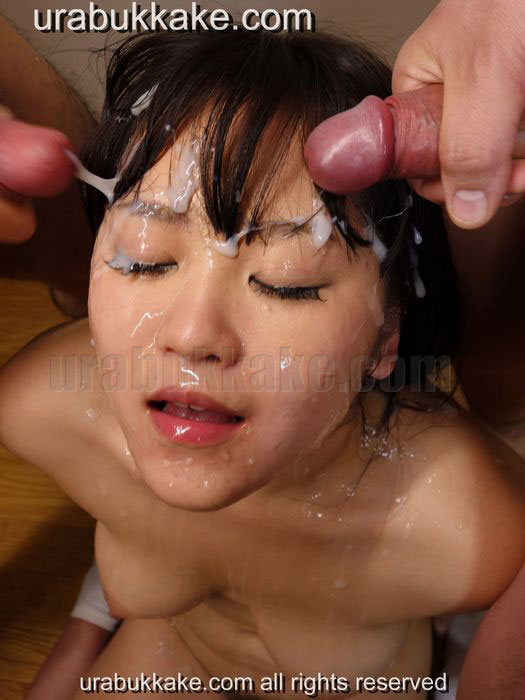 The above pic is in the early, more civilised stages of the facial. She really gets a mangling in this one and ends up a slippery, cum drenched and bedraggled mess! I guess you can say it's the bukkake equivalent of dragging a girl through a hedge backwards!
Log on to the members area for our brand new HD bukkake video!
Semen Simon