It's here!
The one you have been waiting for is up, luscious Uta is bravely swallowing a tonne of semen in the members area!
Her amazing gokkun movie is live!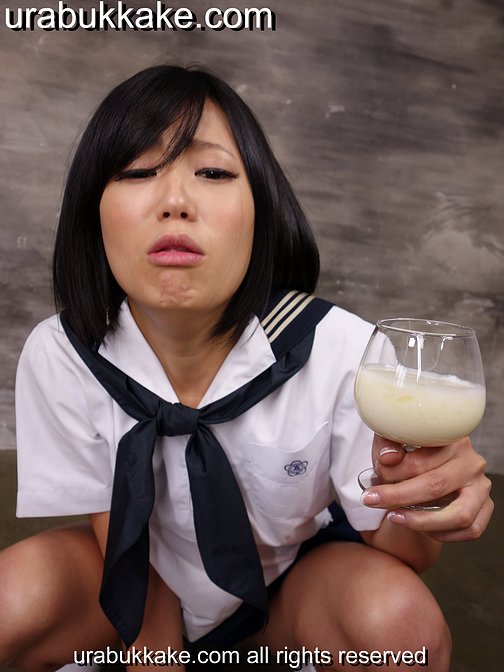 Look at how much she is enjoying that wine glass full of jizz!
It was a bit nasty and gloopy I can tell you, but Uta swigged back the whole glass of slimy liquid. Think of those billions of little sperm cells swimming around in her stomach! A stomach full of snotty cum!
Log on and watch this babe down the entire cum cocktail!
Semen Simon