Happy Halloween everybody!
Be very careful out there tonight ladies, the spookiest night of the year. Be it vampire, ghost, ghoul, zombie, witch or werewolf, there are dark forces in the shadows waiting to jizz in your face.
There are lots of scary legends out there, and werewolf bukkake has been known on a moonlit Halloween night.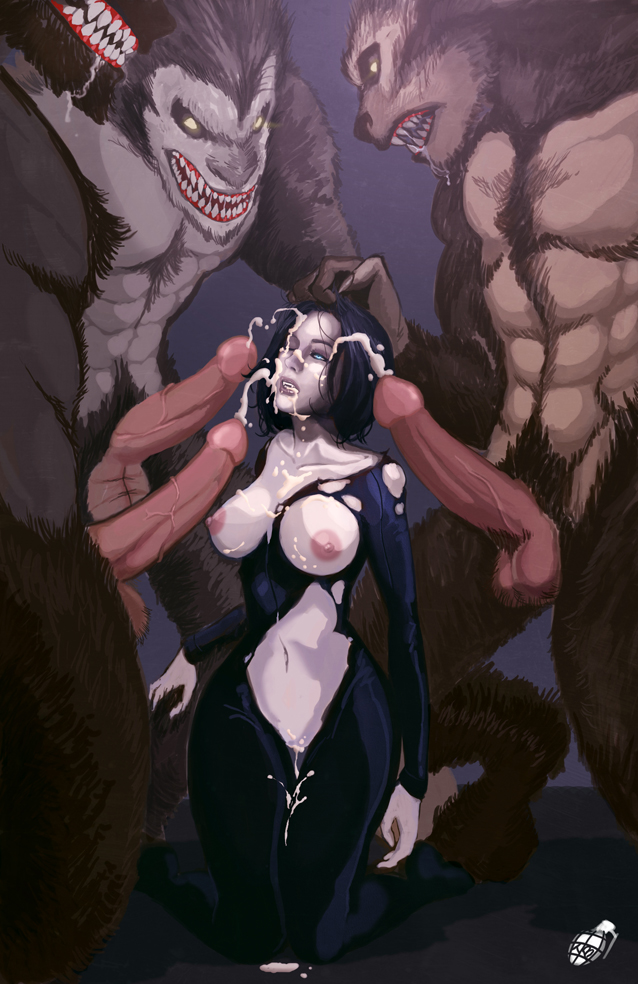 Even silver bullets won't stop these crazed and hairy beasts from turning your face white with fright. Beware! Beware of the wanking werewolf!
Semen Simon
---
Art source: wondersluts.com