Hello spunkers,
November is here! The month of the famed gun powder plot by British anarchist Guy Fawkes has plenty of explosions – bukkake detonations! Bukkake, the world's fastest growing brand. 🙂
We start November with sweet Tsuna. Clueless little Tsuna doesn't know much about what's going on – she is too buys washing the cum out of her eyes! Watch as we unleash a savage facial on her innocent features.
Yep, there is bukkake mayhem ahead! Airi has just finished drinking a bottle of cum and wants to relax and digest her sticky lunch. She lies back and gets a gooey bukkake hosing all over her!
November also sees a brand new sloppy facial session with milky Miria. She's been put through the mill recently, so we thought we'd reward her with a massive bukkake facial! What else would you expect us to do?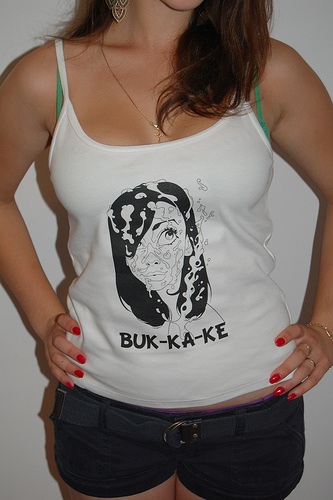 And November sees a new Urabukkake cumslut join the ranks! Beautiful Sara begged us to splash her with our semen. We are generous folk and would never refuse a pretty girl in need!
Log on this month to see Sara get her bukkake obliteration too. Four sexy girls, four messy bukkake adventures, and there's always more in the penis pipeline!
Semen Simon