We've all been there,
paranoid that something nasty lurks within when shagging. Maybe your nob end feels a skanky, old, discarded condom that has fallen off a previous lover? A rusty mousetrap? The below scene is from the recent Piranha 3DD (2012), a glorious riot of red and shamelessly bouncing tits.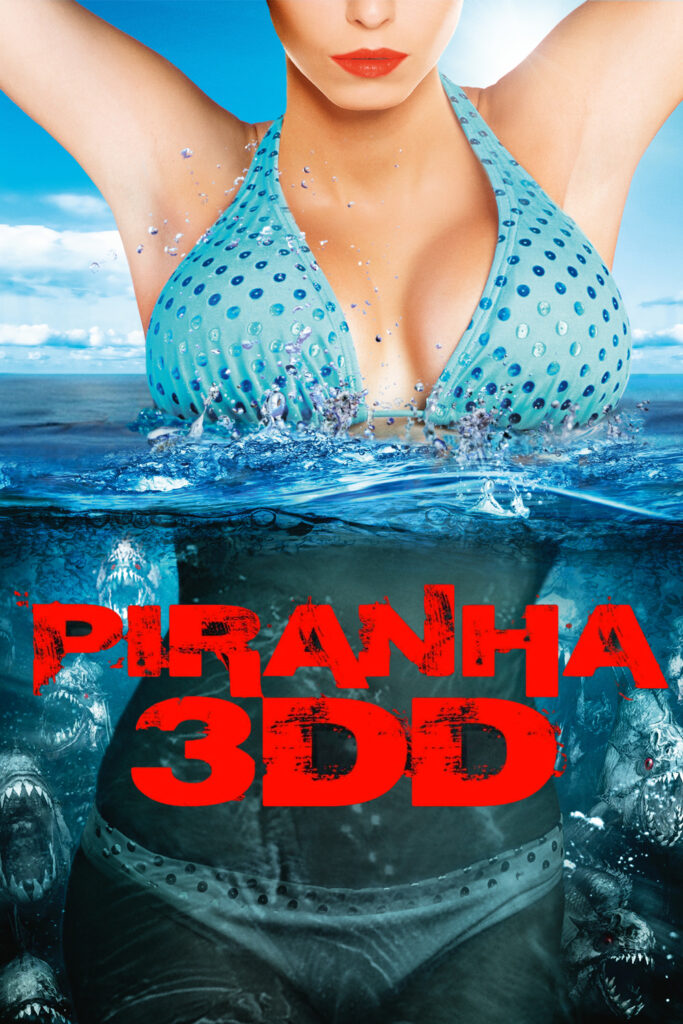 In the below scene, Shelby doesn't want to die a virgin and in a state of depression following the disappearance of her two friends in piranha-infested waters, asks Josh to pop her cherry. Like a gent, he obliges.  Too bad a piranha had swam up her vagina when they'd gone skinny dipping. "I won't bite," she assures him as they get friendly between the sheets…
[embedyt] https://www.youtube.com/watch?v=VVETlv-iw00[/embedyt]
The whole movie is a blatant attempt to string scenes of jiggling wet knockers with scenes of carnage and mayhem – the above penis butchery a show stealer!
Semen Simon
P.S. The insanity of a piranha swimming up your vagina isn't quite so unlikely as you'd think. Click here to read earlier true post of the man who had an eel swim up his cock! Or maybe you shouldn't. Yuck.