It's rude to point, but we can't help it!
It's update time! And Sumire is being dong clobbered, that's right, beaten into submission with our meat truncheons! Mind you, she seems to enjoy chewing on them a bit whilst we go about it.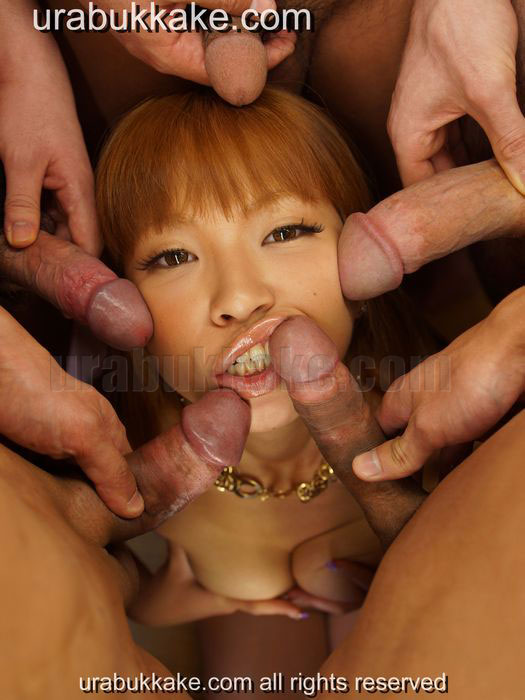 That lovely face gets a cock smacking for starters, but we here for something a bit more messy… We wank furiously in her face and unleash a torrent of cum all over her pretty little features! It's bukkake time!
Log on for the latest gallery in Sumire's massive cumshot facial fest!
Semen Simon