It's April!
Well it's April fool's day! And it's one of the toon world's most shaggable characters getting it – April O'Neil being covered in a big load of teenage mutant ninja semen!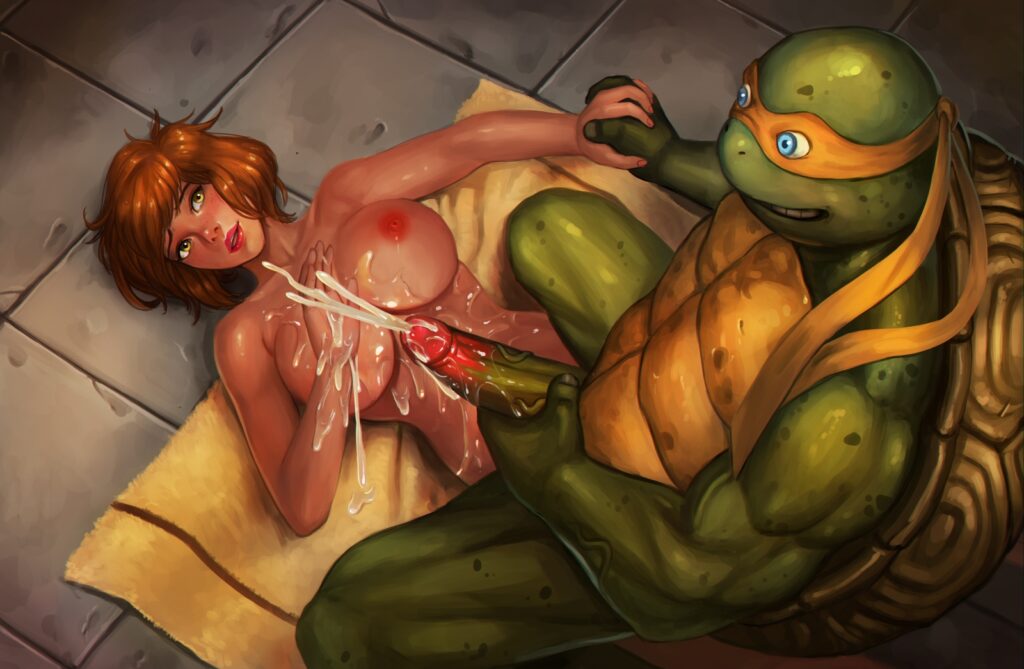 But I'm glad to report that there is no mutant sperm in the Urabukkake dungeon this month, though we do have some total freaks down there. These perverts do deserve to be locked up! Beware to any cute Japanese babe who dares to set foot down there…
What have we in store for you this month? Well beautiful little Natsume gets her generous and slippery facial in the members area!
Also we have lovely new goo gal for you all. This moth we make a cock squirting bukkake mess of sweet little Maki!
And to top it off we're going to upgrade the blog this month with a sleeker design and some little additional features that our valued Urabukkake members have been asking us for.
If you have any feedback it's not too late to let us know by dropping a comment on the Urabukkake blog or emailing us.
Happy 1st of April! Only a fool wouldn't want more bukkake!
Semen Simon
---
Art credit: ecoas