Loving big Japanese cock!
Natsume isn't choosy when it comes to sucking cocks. She'll suck anything presented to her, and sucked all of our cocks before her facial fun!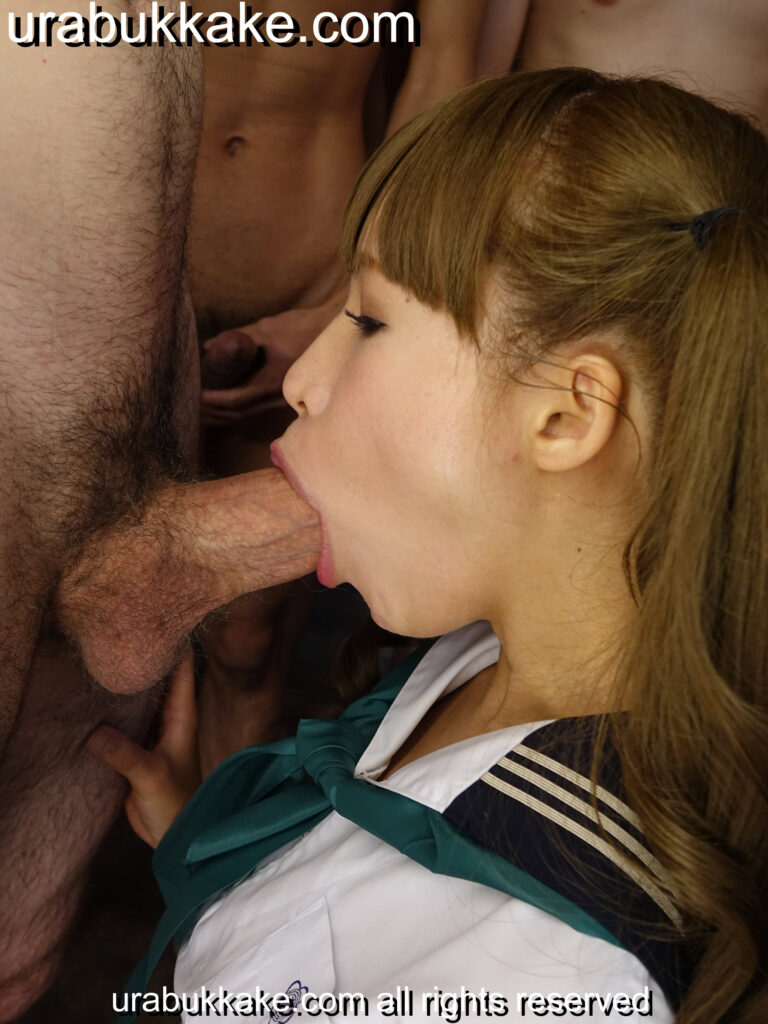 But we think she looks gorgeous when stretching her warm mouth around one of the thicker ones! What a great sight, Natsume chomping on yet another dong.
Ahh bliss. For us and her too!
Semen Simon