There's lip balm and then there's lip balm dripping with cum.
It seems this guy really didn't think this through. And the perv gives what has to go down as one of the worst excuse in history for getting an unsuspecting a girl to smear semen all around her lips.
Cue the cops!
Semen Simon
---
Japanese Teacher Arrested After Mixing his Semen in Woman's Lip Balm

By Adam Westlake, Japan Daily Press
Chalk this one up as one of the stupidest, as well as just plain awful crimes to be committed in Japan in recently. A 38 year old teacher in western Japan's Tottori Prefecture was arrested after he was found to have put some of his own semen in the lip balm belonging to a female colleague. While the man was easy to catch, what with it being the day and age of DNA testing, the bad news is that woman didn't discover the disgusting act until after using the lip balm.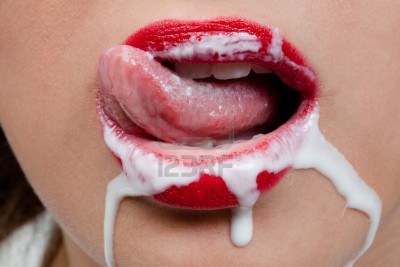 Police revealed the man to be Atsushi Nakaoka, a supervisor at the prefecture's education center for training and development. While he has a wife and child (who are no doubt disappointed beyond belief), and it is understood there was no romantic relationship between him and the victim, Nakaoka is alleged to have carried out the incident sometime between December 28th of last year, and January 7th at a local high school, where he worked as a teacher until March. The reason for smearing his bodily fluid on the woman's lip balm? So that she wouldn't be able to use it any longer. Because hiding it or throwing it away would have just been weird.
The poor woman realized the fluid was semen after arriving at the school on January 7th and using the balm, noticing something wasn't right. She told the school's authorities, who then got the police involved, and after some questioning Nakaoka became the prime suspect. Not to mention the DNA tests. While the police say that the teacher has confessed to the charges, a representative for the Tottori Education Committee has commented that they are still trying to establish the facts of what happened, but if it turns out to be true, they will seek a "harsh punishment." It goes without saying that anything less than an immediate dismissal won't be harsh enough.
---
Source: http://japandailypress.com/japanese-teacher-arrested-after-mixing-his-semen-in-womans-lip-balm-2532909/