Hello bukkake surfers.
I often get asked by people how I ended up in Japanese porn. In fact, I often ask myself that question! Especially when I am in the surreal situation of being surrounded by literally a hundred or more guys wanking in some girl's face. I have to say though it's as fun as hell, I count my bukkake blessings and I know plenty of people who would love to get in on the act.
Getting involved is certainly possible but it isn't straight forward and if you don't know where to start or how to go about it you'll get nowhere fast. The below interview with an American director reveals the hurdles that he had faced in getting himself established in Japanese porn.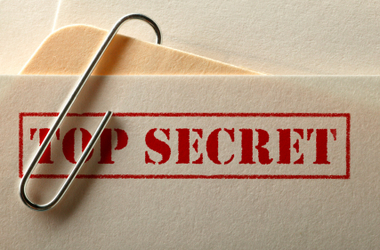 He also has an interesting project in the pipeline which will see fruition with enough votes. The Japanese Porn Cultural Exchange will bring Japanese porn closer to international audiences! It gets my vote.
Click here to read more about the project, and to vote and help make it happen!
Semen Simon
---
By Offbeatr

Meet the Project: Japanese Porn Cultural Exchange Interview
Most Japanese adult films are made in Japan are made for their own domestic audience. Digital J Media is looking change that by creating and bringing high quality videos featuring popular Japanese adult video stars to an American audience.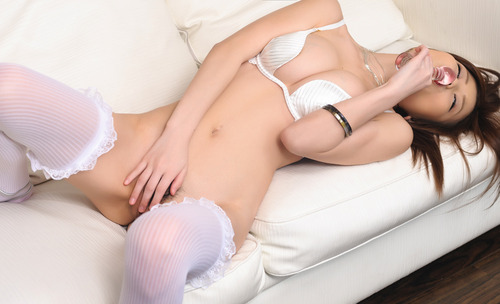 How would you describe your project in 2 sentences?
It is about connecting Japanese porn with fans outside of Japan. I want to give westerners the ability to interact with Japanese AV stars and have their feedback be heard while producing the highest quality porn that I can.
How did you even get started shooting porn? And more importantly how did you end up doing it in Japan?
Being in Japan came first. No actually, watching a lot of Japanese porn came first and when I got to Japan I thought how awesome would it be to participate. Already a fan of the content, style, and of course Japanese women I applied to do extra work, "soup man" jobs. You know, bukkake, occasional blowjobs, or any other standard group content where all they need is a dick in tighty-whities, the soup man uniform. Not being Japanese, the response was a resounding no from just about everywhere, even if my Japanese was spot on. They assume no foreigner could possibly understand their customs and manners and they probably have STDs anyway. Since then I've always had a frustration with how closed off things are from outsiders here (hence this project!). Being persistent and mostly luck I eventually got some jobs with some smaller, fetish productions. After a couple of years one production hired me as a set assistant. I had a direct influence on the end product, but it was still very limiting and I was still frustrated with how I was treated as a foreigner. So I created my own production. Years later, and many mistakes later, I've got a solid team that I trust and can really help me push the limits.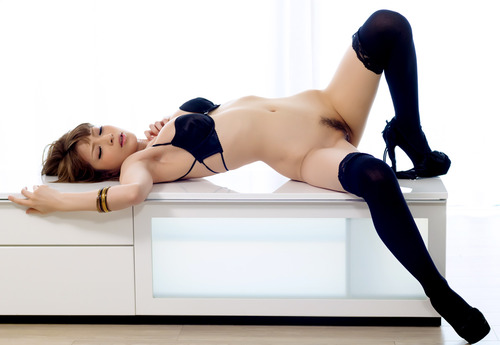 Why aren't there more US porn companies who film in Japan?
Because it's expensive. Travel, accommodation, sets, staff make it prohibitively expensive to even consider. On top of that Japanese actresses cost at least twice as much as their US counterparts, and stars cost 3 to 10 times more. I believe the first time Maria Ozawa did a foreign production her guarantee was about $40k, don't quote me on that. Then there are the Japanese censorship laws to contend with. There was one foreign production, Pink Lotus I think, that came in 2007 and went all out. It was a huge expenditure, and it fell flat. They got mediocre female talent and the communication barrier made it difficult to create a product worth the cost. Model agencies generally don't deal with foreigners and don't really speak English. The ones that will are usually involved with a particularly unsavory group of people I won't name. Fortunately with my connections I was able to avoid that and get proper access to female talent. But things are changing and opening up to productions outside of Japan. Because I am the only US based director in Japan I will be playing a direct role in plans within the industry here to become more international.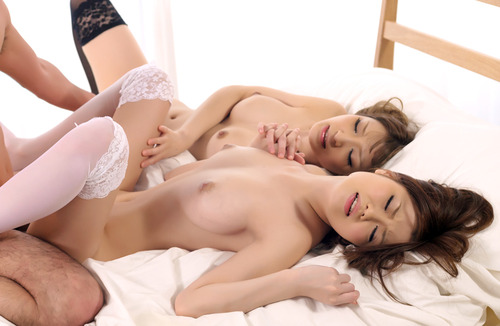 What are some of the differences between porn production in the US versus porn production in Japan that are surprising?
To be honest, I haven't filmed adult in the US so this is based on my assumptions of how it works in the states. I think the biggest difference is that the contents of most DVDs are shot in one day. One long day.
Almost all Japanese actresses are cover girls – most actresses that sell get a chance to be the sole actress in a film at least once. And most get swept up into contracts with one maybe two producers from the start, work for 1 to 3 years and quit after it ends. In other words, getting good female talent is difficult unless you are an established production in Japan.
On the set, the actresses are pretty much worshipped. One or two staff are constantly tending the needs of the actress from the instant the director says "cut."
The porn industry is where you end up if you fail in Hollywood. The porn industry is a doorway to the film industry in Japan.
How is porn and porn actresses viewed in Japan? Are they celebrities? Are they looked down upon, etc…?
Some actresses are celebrities who appear on late night TV. Most don't make it that big, but being in porn does not preclude them from moving onto bigger things. As I mentioned, if anything it's a doorway. But the stigma of working in the adult industry is as it is anywhere else in the world. I've had mixed reactions from people and in some cases you cannot be a member of certain communities if it is known you do porn because it will bring shame to the group. I learned that the hard way. Japan is an intensely conservative country, but has had a long history of openness towards sexuality. So porn is not viewed negatively in appropriate situations.
If your project succeeds what do you hope will happen?
I hope to do it again and again! Of course. But on a grander scale I hope to bring western fans of JAV closer to the stars and production community in Japan. And on the opposite side I hope to create a conduit for Japanese producers to reach their audience outside of Japan. This all in time of course.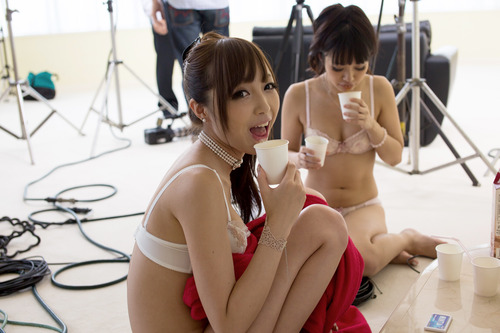 ---
Article and images source: http://blog.offbeatr.com/post/30593259417/meet-the-project-japanese-porn-cultural-exchange