She's loving it under there!
It's hard to tell with all those schlongs in the way, but in there somewhere is meatpole munching Mary. As you can see she's really enjoying herself, thanks to a bunch of perverts we rustled up from the Tokyo Metro.
She's on her knees and sucking on quite a bit of cock in the members area!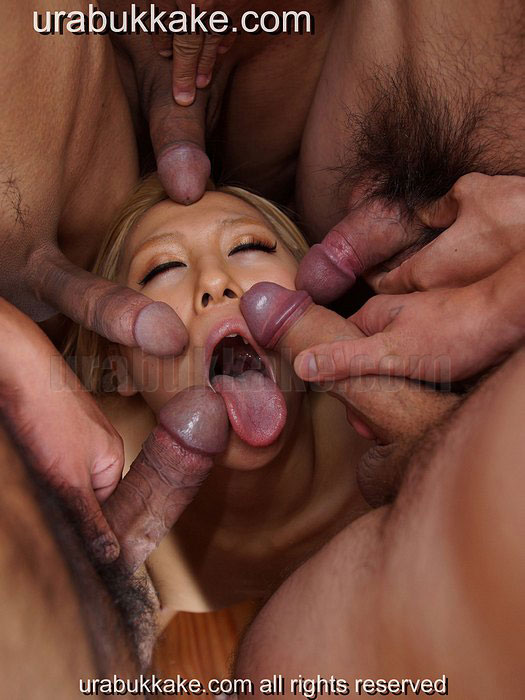 Log on to see her trying her best to satisfy all those countless cocks! It's the second gallery in her facial torture in the horrible depths of the bukkake dungeon!
Semen Simon