Hello there penis popping perverts,
welcome back and welcome to an all new porno episode with sweet Ari! Yes here she is all sweet and innocent on her knees, wondering what sticky fate will befall her. We Ari, don't look behind you!
I'll give you three guesses what will happen Ari. It's sticky, slimy, gooey and messy, and it begins with the letter 'B'.
And to you all out there, our fans, I promise you the same, all fully uncensored and in full HD!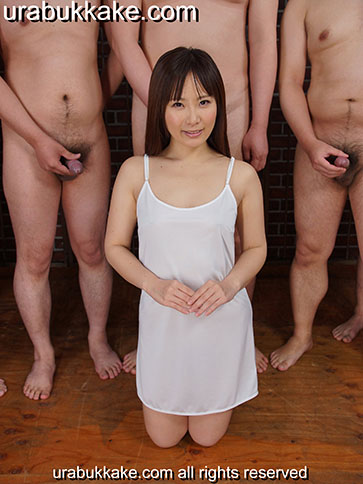 A brand new bukkake gallery starts today, log on and see this delightful gentle soul get all messed up and gooey!
Semen Simon