Facial friends,
It's a month after Valentine's Day which means it's another romantic date that none of you should forget!
In case you forgot, it's Steak And Blow Job Day. The screenshot of the official webpage is below and the link to the website where they give ladies instructions how to cook a nice steak and dish up a great BJ is here.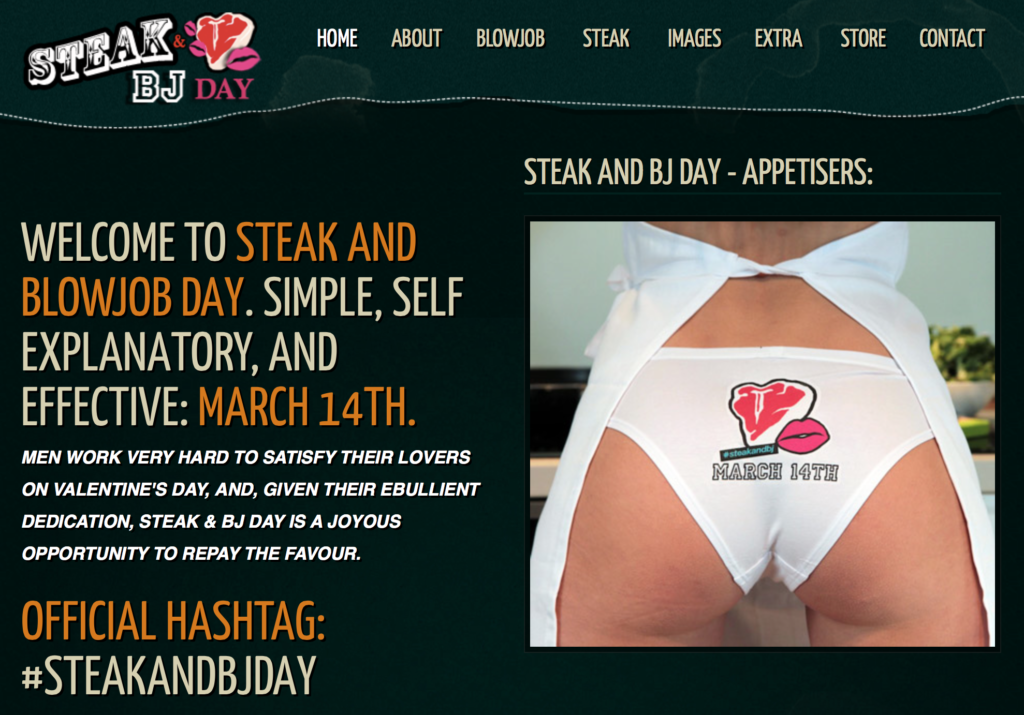 It's worth sharing or hashtagging this one guys (retweet our post)! And ladies, what better way to make you man smile? Steak for him, jizz for you – a match made in heaven!
Semen Simon