Blindfold challenge!
OK now Urabukkake cum donors, I have a little quiz for you. I want you to put on this blindfold and have a good old grope… whose tits are these?
That's right… keep groping… keep fumbling, nipple tweaking and squashing those perky jugs…. Yes mash them if it helps!
Any idea?
Correct! It is Airi!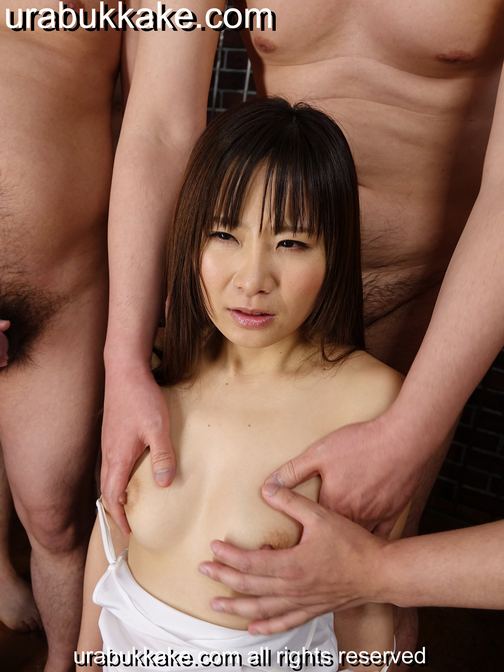 What's your prize? You get to bukkake her!
Great! Start wanking and unleash all over awesome Airi!
Semen Simon