Hey guys and girl, it's time for our Urabukkake Review Of The Year 2015!
We had a superb spunky year in 2015, creaming in dozens of alluring faces and mouths! Each of the girls you see below did several bukkake scenes, or cum swallowing too.
We had a blast this this year. We concentrated on improving our member experience with adding more hot gorgeous young Japanese cumsluts, upgrading the server, and adding even more messy updates.
Here's a selection of some of th fantastic  facial fun and gooey gokkun games we had throughout 2015.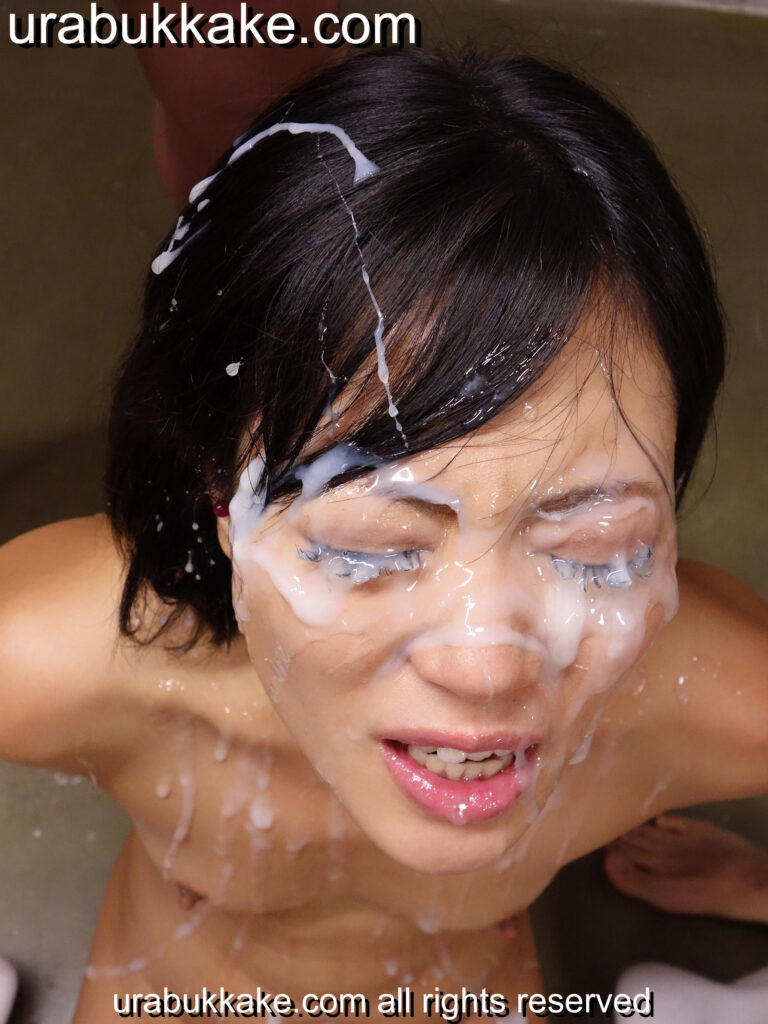 Beautiful Uta is a famous cum queen in Japan – just do a search on her and see all the cum guzzling and sperm baths she has taken! We were happy to give her a sloppy Urabukkake experience! As you can see, she loved it too.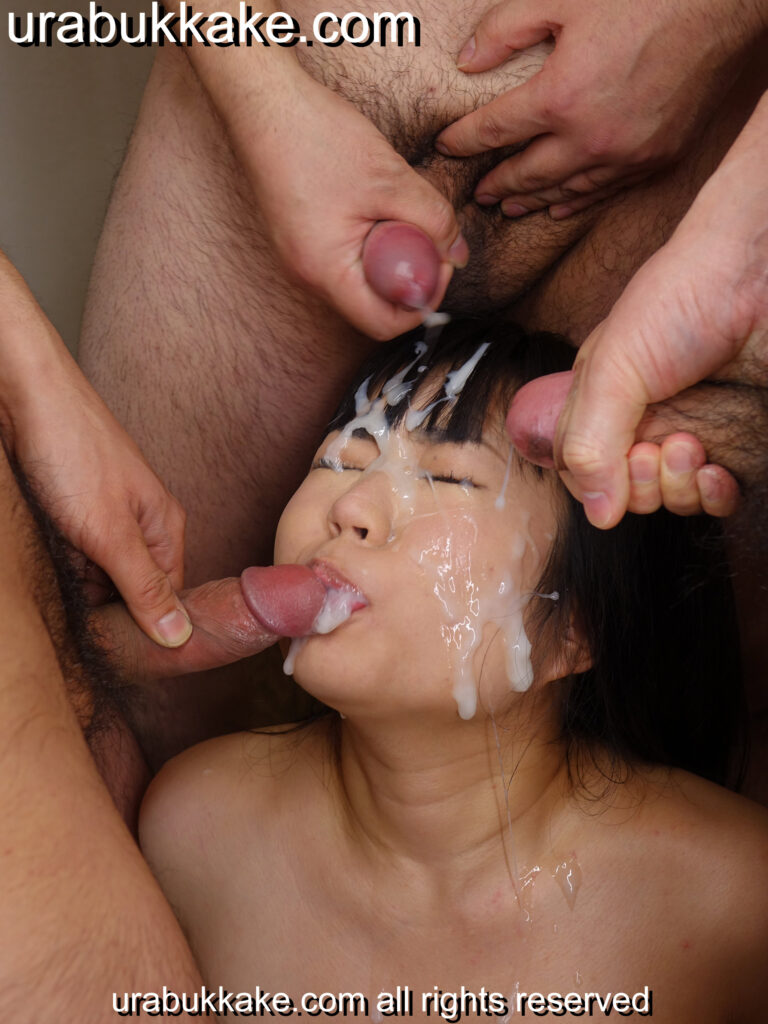 Shy Moeri is the epitome of the doe eyed Japanese sperm slave. Our members loved her – and so did we! Just take a look at her face to see the penis proof!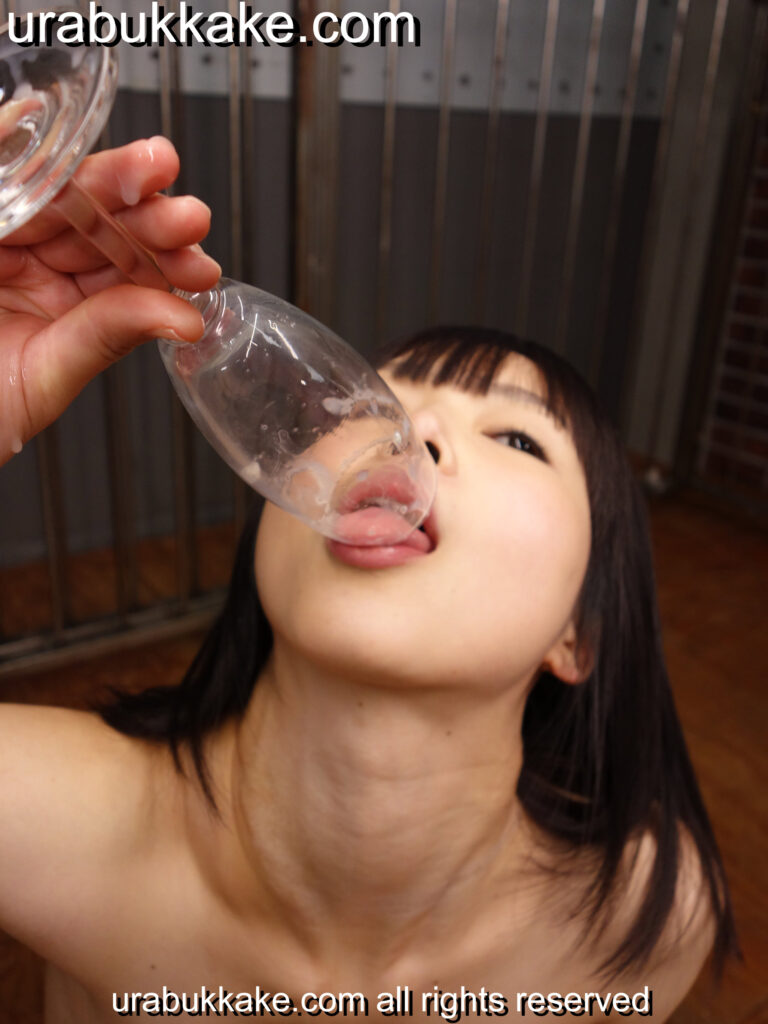 We said good bye to Urabukkake.com's most faithful facial servant, the amazing sperm addicted Ai. It was really sad to see her go and we're honoured that she chose us to sign off with. We have done numerous sticky scenes with this cum crazed bukkake queen, and have given her literally hundreds of loads. In this scene she swallowed a nice glass of our snotty semen.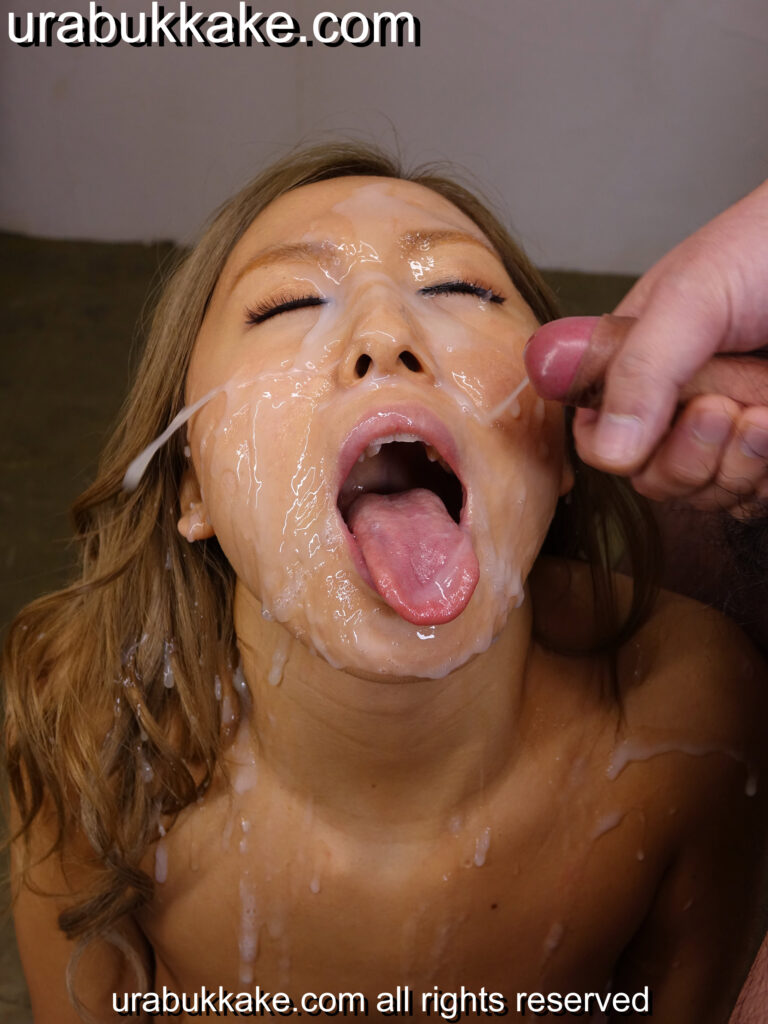 Sexy Mary was hugely popular this year, and we made some of our best bukkake with her of the year. We have her quite a pasting, plus she enjoyed a nasty gokkun session with us too!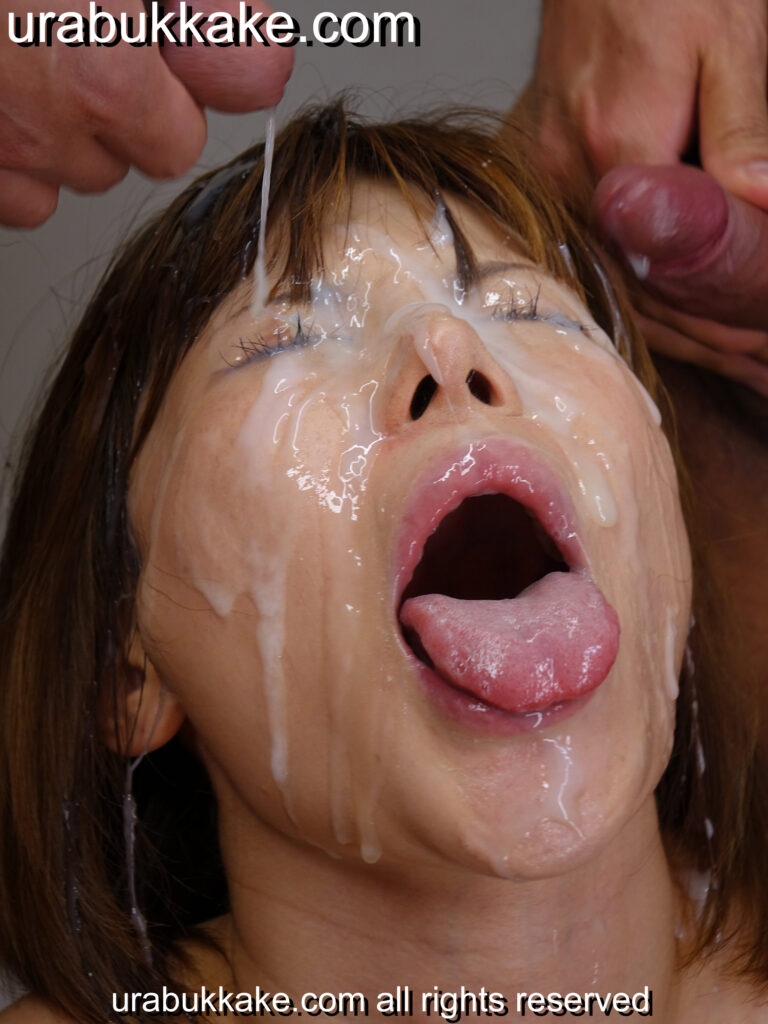 Fruity Rei had a cracking pair of tits that got a lot of attention, some of that sticky! But we weren't going to miss her face either, blanketing it with our slimy sperm!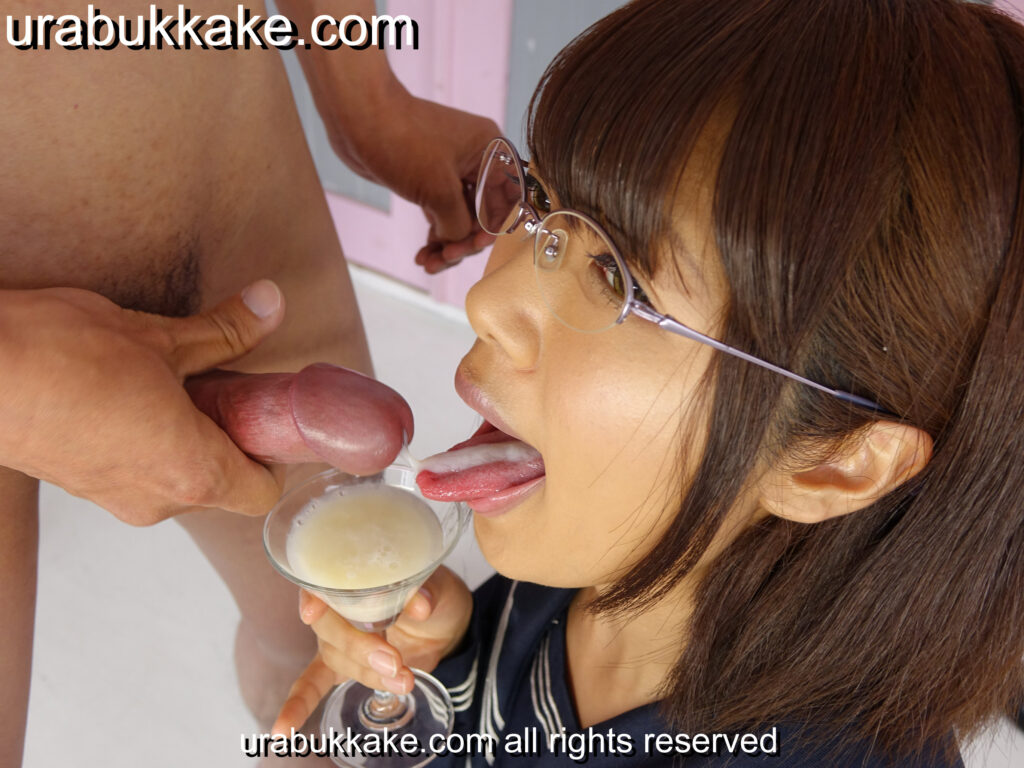 Another hit was delightful Mayuka. This penis pleaser took cum however we gave it to her – her drinking bunch of  perverts' thick cumshots. She also took a super stringy facial, one for facial fans to savour!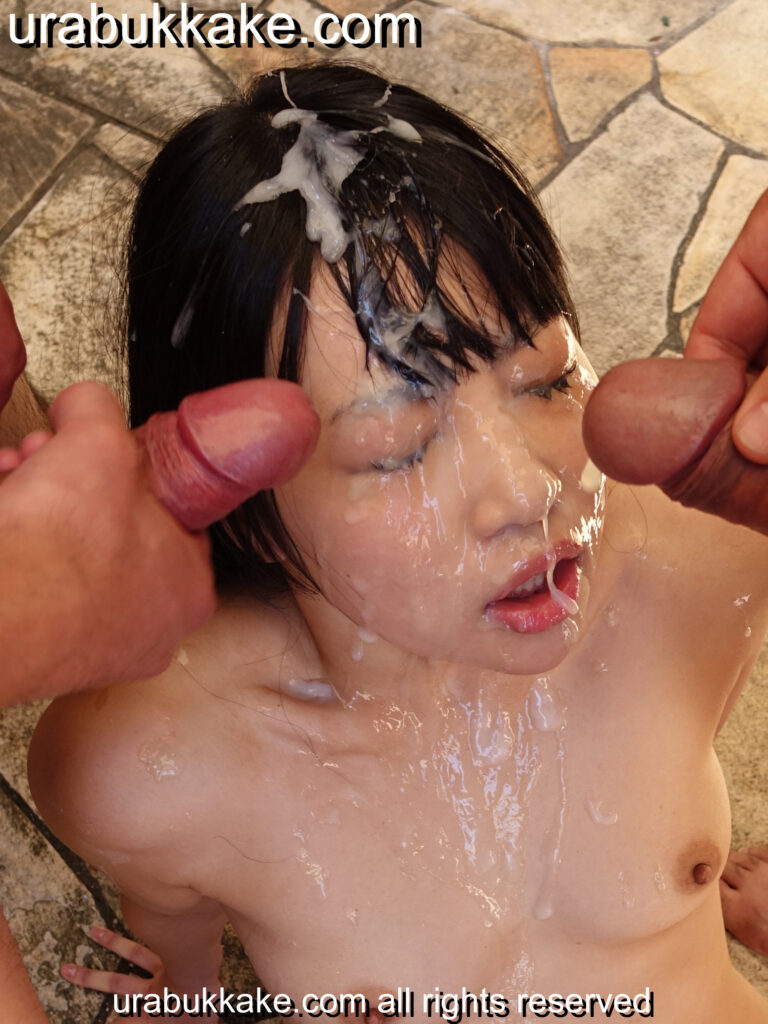 Cute little Yui was made very gooey by dozens of exploding penises! This quiet little cum chaser doesn't say a lot but like a lot of simple Japanese babes has a huge appetite for the sticky stuff. And she got exactly what she secretly desires – to become a messy cum dumpster totally splattered with sperm!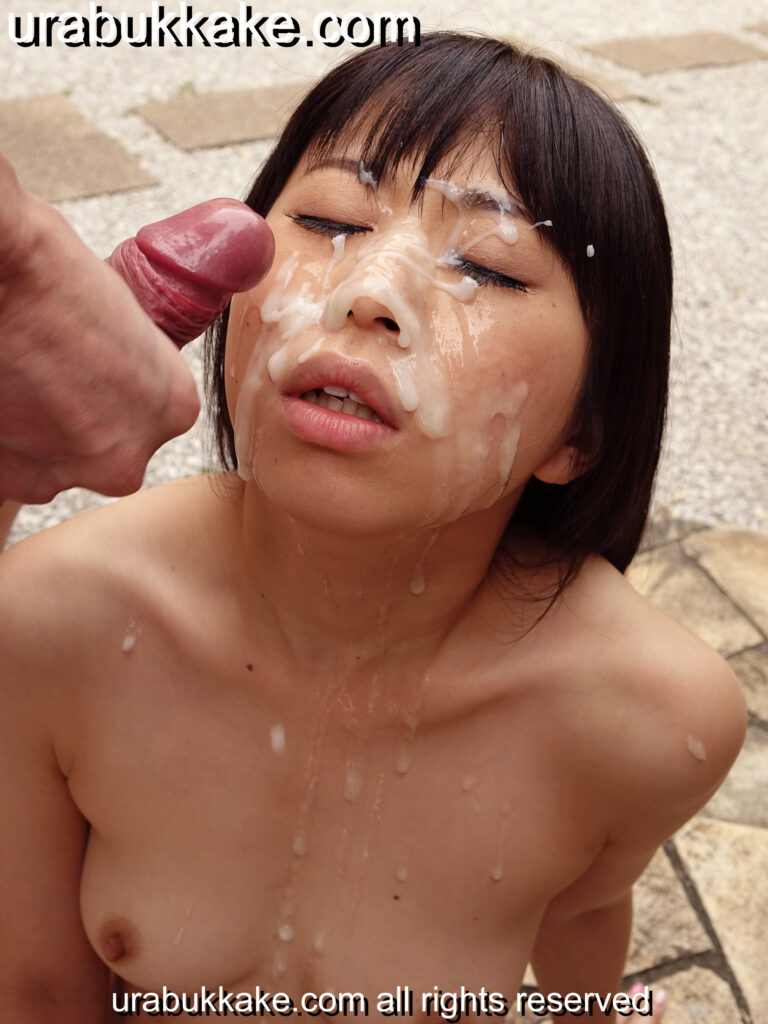 Just look at the thick glutinous cum! Her nose will be sealed in slime if they keep jizzing! It's lovely Ryoko who is disappearing under that jelly-like layer of cock snot. A thick and messy bukkake mask indeed!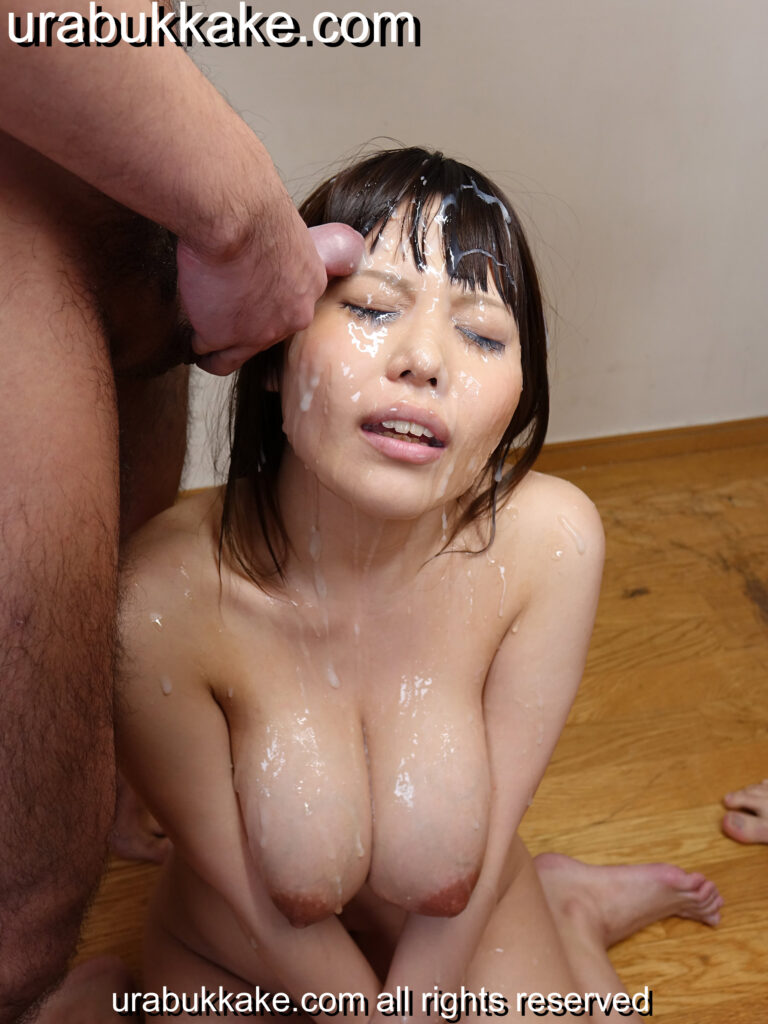 What a sight for sore eyes that is! What a magnificent pair Rion has. We gave her an endless facial and as you can see the copious cum dripped off her pretty face and totally covered her massive, fantastic juicy tits! Just incredible!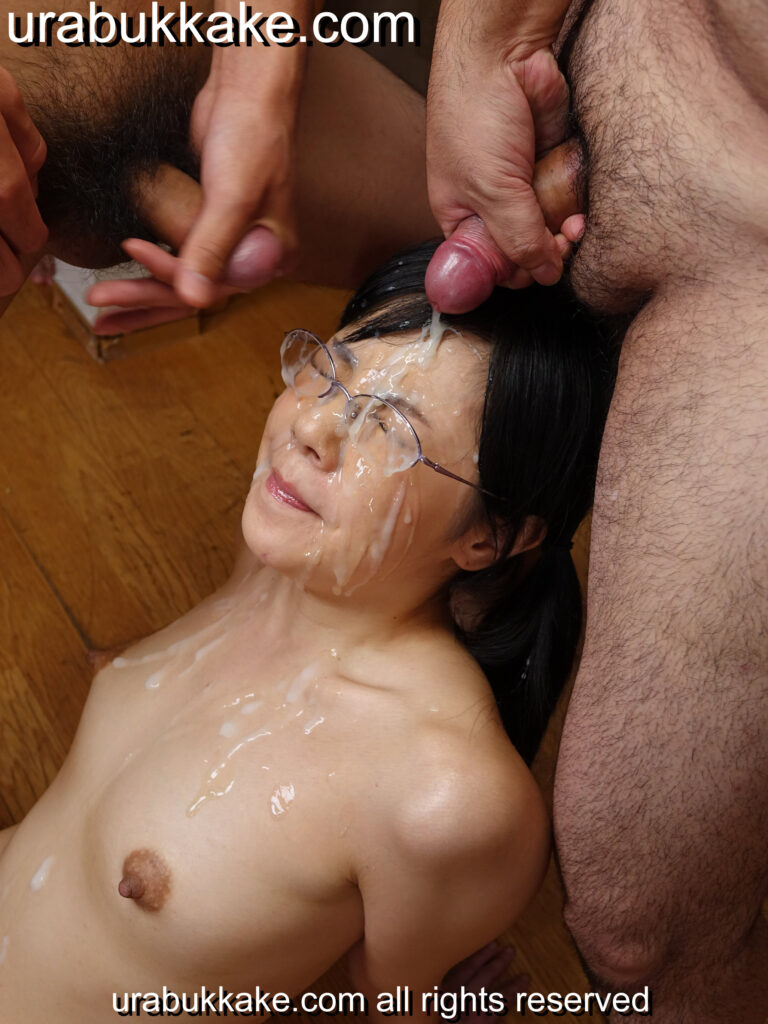 There's plenty of fans out there who love cum on glasses! And horny hottie Haruka wore glasses as well as wearing a bucket of jizz! Gooey semen splattered over her glasses, cascaded down her face, and spilled down her taught little body. I'll raise a glass to yet another superb facial!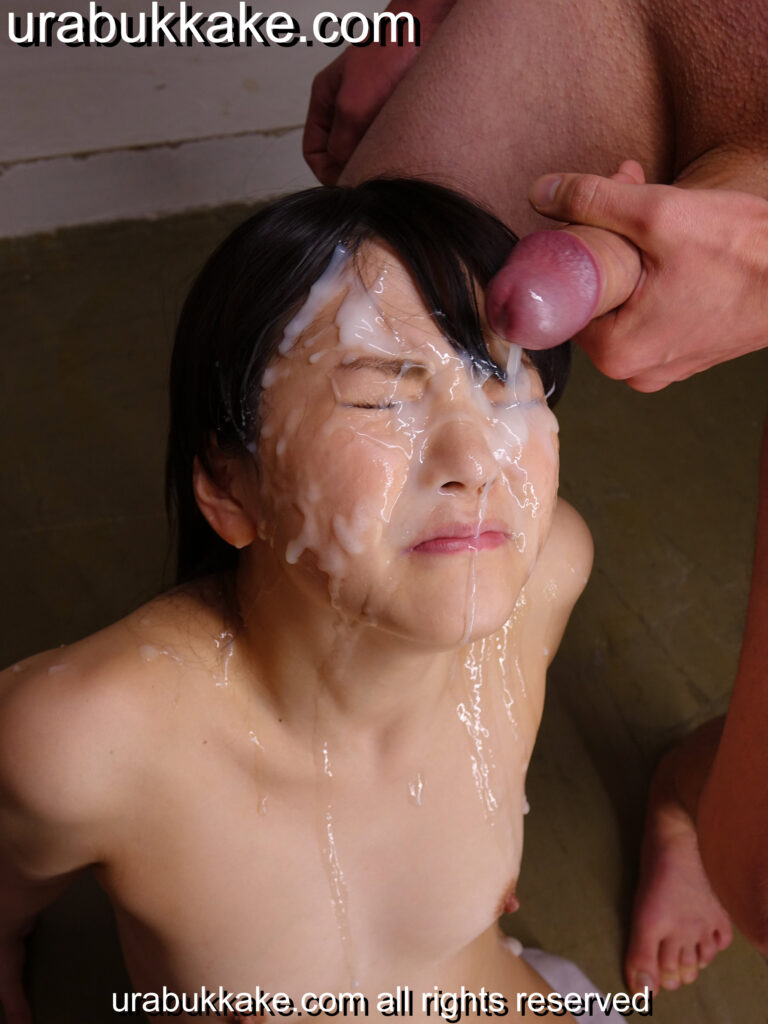 Tsuna was one of the shiest, most innocent girls we ever had on Urabukkake.com. We were a bit worried how this clueless girl might react when we unleashed the facial floodgates! There was only one way to find out – and her reaction is above as she lost her bukkake virginity!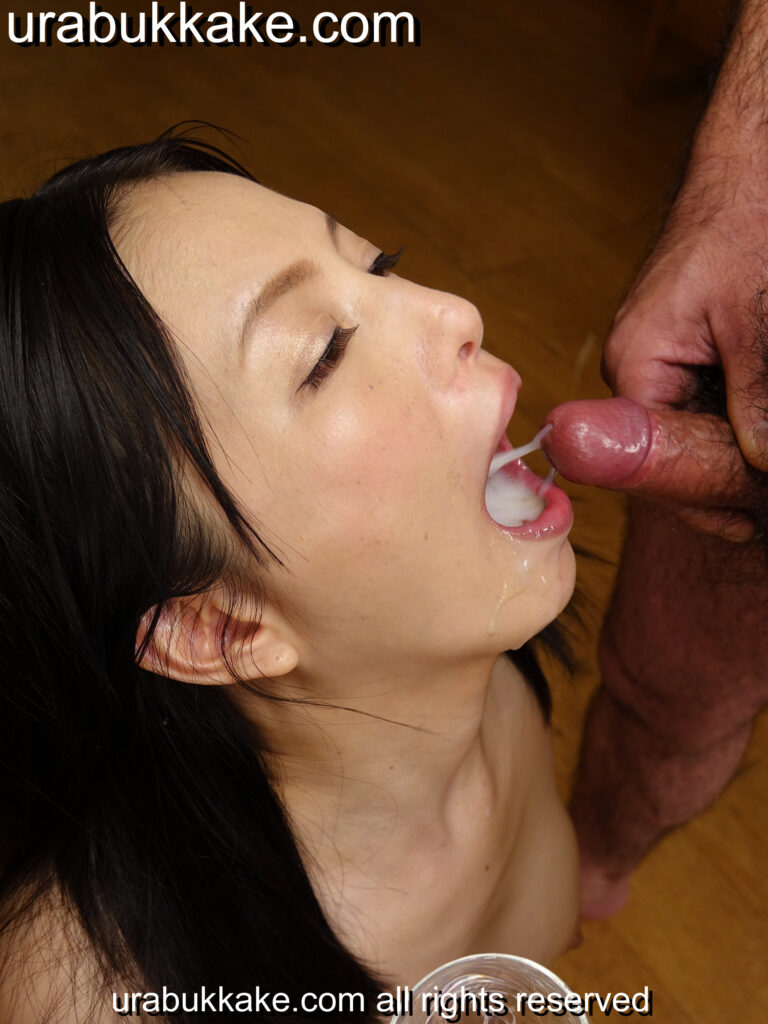 We had a slave in our Urabukkake dungeon this year and she was subjected to some of the most perverted excesses our director could come up with! Spooge slave Miria took everything we threw at her – here she's taking yet another gloopy load in her gaping mouth! A total mouthful of goo nicely swallowed!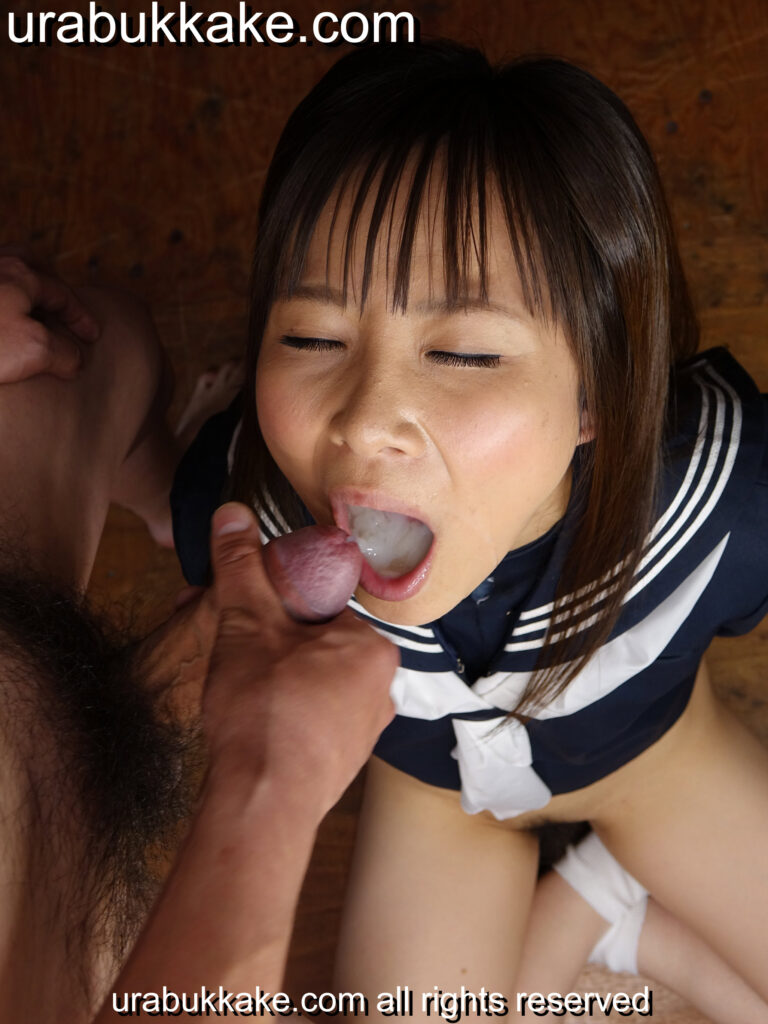 Gokkun fans will be happy that we filled several mouths through the year! Enthusiastic cocksucker Airi took some messy bukkake during 2015, but she got a full belly of thriving sperm first!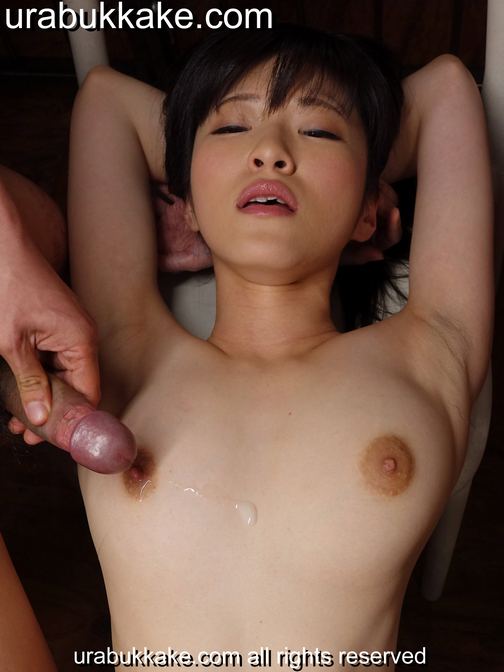 And we're in the middle of introducing yet more cumsluts to you as we move into January! Sexy newbie Sara is ready for the bukkake boys! Here she is taking the first cumshot of her semen soaking session! A lot more to come!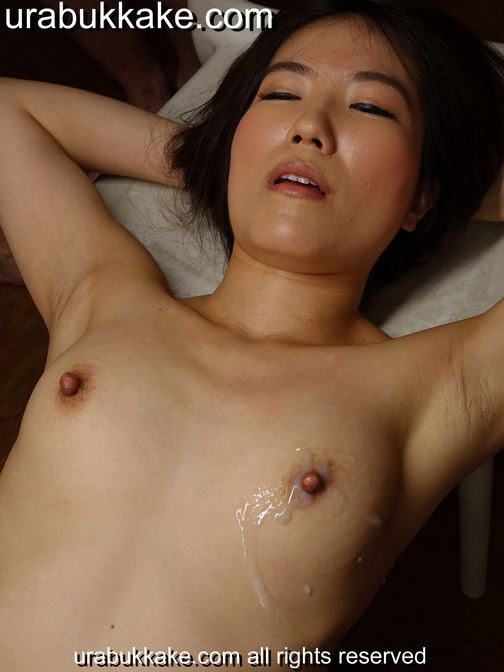 And also truncheon teasing Tomoka has just joined us and is making quite a splash! A semen splash of course as she is receiving her first bukkake!
With new girls Sara and Tomoka, there is plenty more cum for them, watch this space!
And of course we have even more beautiful Japanese babes in the penis pipeline, ready to receive you cum wherever you want to shoot it! 2015 was a semen success and we promise that 2016 will be just as good, if not, better! We literally cannot do it without you and want to thank every member and fan for their continued support. Stick with us, the best bukkake site on planet Earth!
Semen Simon