What a mess!
It's the Fourth Day of Christmas, and what did my true love give to me? A facial!
Air head Airi might not know the words to the festive song, but it's not "four calling birds" she is getting, but another type of bird! Cocks! And much more than four!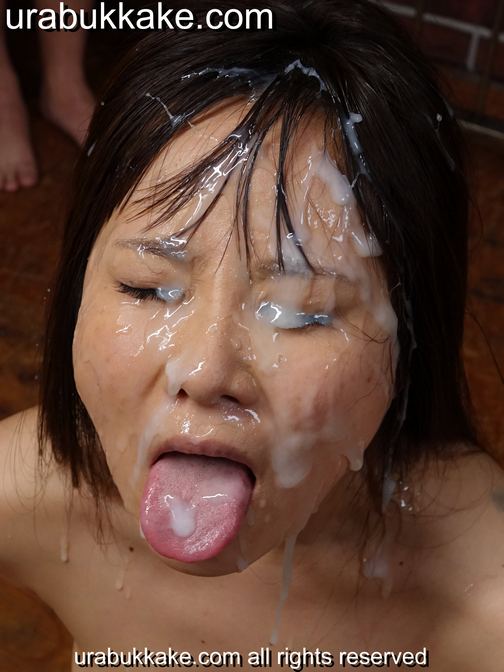 Don't worry Airi, the festive season is not yet over. There's still another 8 days of this to go!
Log on guys and girls to see this superb final bukkake update in full HD in the Urabukkake members area. You won't regret it. 🙂
Semen Simon