Aha!
Now here's someone who is enjoying herself! Tomoka just loves attention – and one man's attention is just not enough. Nope, she told us she loves it when tonnes of guys want her, crave her, fondle her, grope her…
Tempting Tomoka gets turned on by having more cocks than she can handle, and getting all of those cocks to jizz!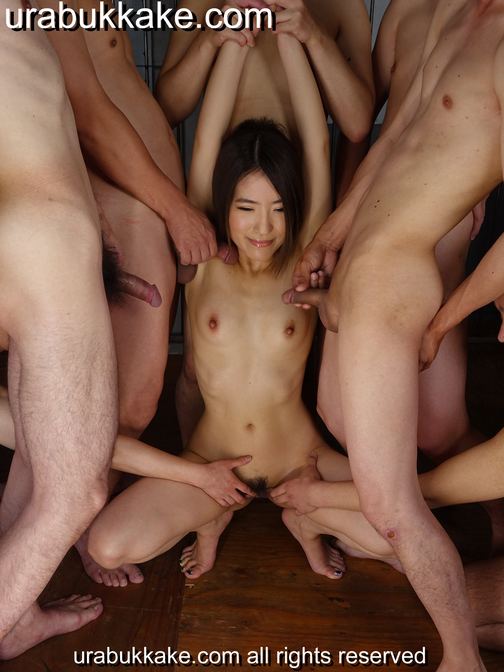 We all had a great time rubbing our stiff nobs all over her, fumbling and grabbing her sexy body, and then giving her the cum bath she begged us for! Her latest HD gallery update is unveiled today!
Semen Simon